One Act Musical — Single Set — 12 Girls, 5 Boys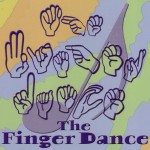 Full Title: The Finger Dance — A Deaf Girl's Journey Through Music
Written By: Mark Jensen and Flint Keller
ASL Poem Written By: Cara A. Barnett
Award: Outstanding Play for Young People, Presented by National Theatre for the Deaf, New London, CT
Illustration courtesy of Steppingstone Theatre for Youth Development, St. Paul, MN.
Description: Shelby is a Deaf teenager who decides to make music the Deaf way. During her musical journey, she causes a group of Deaf and Hearing students to unite in friendship.
Synopsis: Denied music because of an injury which destroyed her hearing, Shelby creates a new form of expression to enter in a high school music contest. Her attempts drive a wedge deeper between the Deaf and Hearing until she enlists the help of her friends. Shelby ultimately unites the two cultures through the exploration of rhythm and movement. Follow Shelby's inspirational journey to her visual symphony of music, rhythm, dance, and poetry.
Why It Was Written: Richard Hitchler, the artistic director at Steppingstone Theatre for Youth Development, asked if I would be interested in developing a play with a combined cast of Deaf, Hard of Hearing, and Hearing youth. I said yes right away; writing dialogue performed in American Sign Language (ASL) sounded like a terrific experience. Richard paired me with Flint Keller, an elementary teacher and theatre director who worked with the Deaf and Hard of Hearing.
Flint and I brainstormed many scenarios. Since Steppingstone mainly performs one hour musicals, the idea of creating music the Deaf way through rhythm, lights, and ASL poetry felt like the best one.  Flint also contacted Cara A. Barnett, an ASL poet, and she wrote the ASL poem we used for the end of the play. In rehearsal, Flint co-directed the production with Nicole Zapko, a Deaf theatre artist.
Since the audience would also be a mixed group of Deaf and Hearing people, we needed the cast to constantly interpret the lines. During the ASL scenes, actors who weren't in the scene spoke the dialogue, and during the spoken scenes, actors not in the scene signed the dialogue. Everybody was busy!
The play was about how these different kids became friends. The actors mirrored the play in real life, because several of them stayed friends after the show was over. When anyone asks why I write plays, I tell them about this experience.
Read the First 10 Pages: Script Sample