Youth Oral History Revue – Single Set – Cast Size Open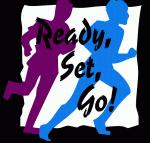 Description: A group of youth ages 12-18 share stories about their past.
Why It Was Performed: I direct our Youth Musical at House of Hope Lutheran Church. We typically perform an hour long production, and we cast all youth aged 12-18 who wants to take part. During the year my book Scripting Our Lives was published, I got the idea that instead of staging a published script, we should create our own oral history revue. The youth group thought it was a crazy idea, but luckily they also thought we should give it a try.
I created an oral history shell "script" (more like a blueprint) that contained the story subjects the students would explore, along with some transition pieces between each section. During the first month, we got to know one another through icebreakers and games, and we would close each rehearsal with a small written assignment. What was your best/worst day so far? What is one of your first memories of being in a church? What is your favorite Bible story? The students would also bring suggestions for songs, which, through the magic of an iPod, we reviewed.
By the end of January, we had enough stories to create a script and enough song suggestions to select our favorites. Using this mass of material, we fashioned the performance. The performers staged key moments in their lives, the thoughts on their minds, and the songs that moved them. This piece had no plot or central characters – just the honesty of real and shared experience.  It turned into a fun, meaningful production.
The last thing to figure out was how to end it. We had seen on YouTube a church group performing black light puppetry to the song "Who Am I" by Casting Crowns. That felt like the perfect number to end our performance as well, and I liked the new challenge of choreographing a black light performance. Well, it turned out to be a lot tougher than we thought, but we finally got it put together. Karen Brehmer, our Company Manager (and fellow parent), took video of the rough rehearsal and then the final result. The videos are below.
First Black Light Rehearsal (Chaos!):
The Performance It Became(Amazing!):