Linked Plays – One Set – Filmed Cast (On-Line); 3 Men, 3 Women (Off-Line)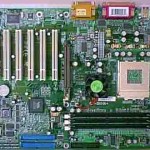 Award: Finalist, 2004 New Play Festival Metropolis Performing Arts Centre, Arlington Heights, IL
Award: Finalist, 2006 STAGE International Script Competition, Professional Artists Lab, University of California, Santa Barbara
Grant: 2008 Ensemble Studio Theatre/Sloan Foundation, Science and Technology Project Grant
On-Line Description: Although John hangs dead from the ceiling of his apartment, his computer program, Annabelle, attempts to maintain the facade he is still alive.
On-Line Synopsis: John was a talented loan officer for a large, multi-national bank. So talented, in fact, that his bank placed him in secure housing, away from the constant threat of domestic terrorists. Cut off from the world and his increasingly distant (physically and emotionally) wife, John has seemingly hanged himself. Before he died, John programmed Annabelle, his computer, to automatically do all his daily tasks for him. He has even programmed "her" to do his loan calculations. During the day that the audience observes, Annabelle has difficult tasks to solve. But the computer program succeeds, and to the outside world, John is still alive. But was he ever really dead?
Off-Line Description: The director of On-Line urges the cast to kill him and then hang him up as the corpse from On-Line.
Off-Line Synopsis: Johann and his wife Maureen have been trying to produce On-Line for nearly ten years. They have finally received the money they need to produce this experimental play, but the grant has come at a tremendous cost. Johann and Maureen live in almost poverty and both have toiled in dead-end jobs. What will this production accomplish for them? Johann wants to do more than produce an experimental play; he wants to make a statement about the decline of art in the digital age. Johann has decided that as they perform the climactic scene from On-Line, the character he plays should actually be strangled.  Drawn to the possibilities of instant notoriety, he eventually convinces most of the cast to kill him, and they film his death scene. Or is it really his death scene?
Why It Was Written: I read an online article about an invalid in Germany who had died, but nobody had noticed for six months. All of his bills and welfare income were handled electronically, so to the outside world, he was still alive. Since I work in software development, that sad news item really bothered me. So I wrote this dark, comic play that only has machines onstage. But since the piece has live machines and not live actors, it was difficult to know what to do with it.
I decided to enter the piece in some contests. The play ended up being a runner-up in the 2006 Scientists, Technologists, and Artists Generating Exploration (STAGE) International Script Competition.  Nancy Kawalek, the artistic director of the Professional Artists Lab that sponsored the competition, suggested I write a companion one-act that had live actors in it. She also wanted to work with me on the project, using a method where she would direct a group of actors to improvise scenes based on the original play. We would film these scenes, and from this material I would build the new piece. All we needed was a grant to pay the actors and rent the film equipment.
That took a couple years, but thanks to help from the Playwrights Center of Minneapolis, we received a grant from the Ensemble Studio Theatre/Sloan Foundation to develop the second play. The Center cast a group of actors with improvisation experience, and we held the workshop. At the end of it, I had several hours of footage and six characters in search of a plot! So I let the project percolate a while, and I got back to that same place which inspired the original play. If you're looking for something dark, funny, and dangerous, these plays could be your thing.
Read the First 10 Pages: On-Line Script Sample
Read the First 10 Pages: Off-Line Script Sample